Looking Back 10: Two Lunas, Two Mabinis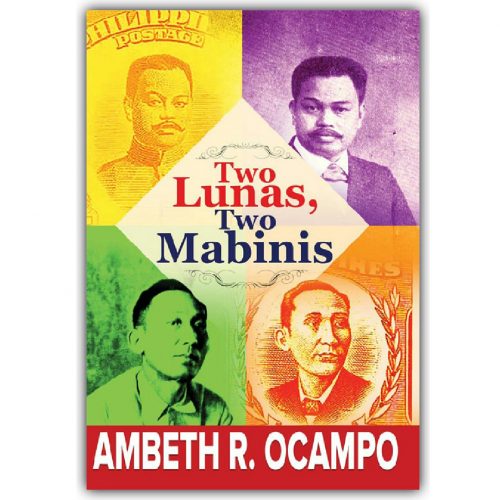 By Ambeth R. Ocampo
Published by Anvil Publishing, Inc., ©2015.
H
istory is more complex than our textbooks make it out to be. History is not about memorizing 'facts' or reacting emotionally, but being critical of facts and various narratives.
In Two Lunas, Two Mabinis, popular Philippine historian, teacher, and columnist Ambeth R. Ocampo recalls his conversation with Teodoro Agoncillo and his take on the two faces of both the short-tempered Gen. Antonio Luna and the "Brains of the Revolution," Apolinario Mabini. Ocampo writes the merits and other historical tidbits connected to the recently shown Heneral Luna, a locally produced and written historical film that has proven to be a cinematic and commercial success. Ocampo also tells of little-known stories about Josephine Bracken, Jose Rizal's lover, especially on what happened to her after Rizal's death.
Description: 100 pages : illustrations ; 18 x 12.5 cm
Language: English
ISBN: 9789712732126