Pananaw 6 : Philippine Journal of Visual Arts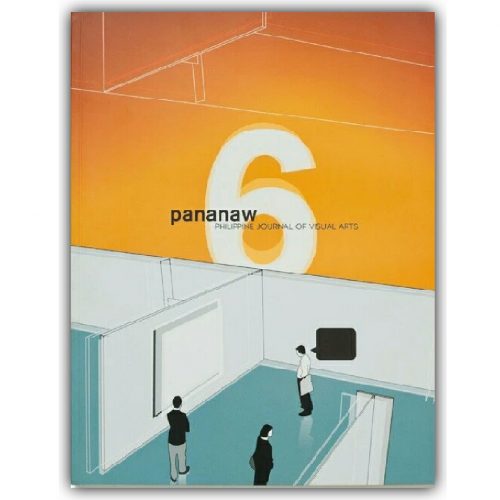 Published by National Commission for Culture and the Arts, ©2007.
Pananaw is a Philippine contemporary art journal, launched in 1996 and publicly released in 1997 as an initiative of artists and cultural workers.
Pananaw 6 is the series' contribution to the Documenta 12 magazines project. It is edited by Philippine National Museum curator, Patrick Flores who assembled essays within the thematic clusters: Retrospecting: critique, curation, career, channel (on curating practice, intellectual history, and exhibit platforms), Reviewing: Expository Practices, Reporting: Inclined to Cross (on local and international representation), and Prospecting: Regenerating Customs (manifestoes for curators and art writers). The volume comes under the last Documenta 12 leitmotif, education (what is to be done?) Among the participating authors are Marian Pastor Roces, Judy Freya Sibayan, Corazon Alvina, Alice Guillermo, Flaudette May Datuin, Reuben Ramas Cañete, Ramon Lerma, Cid Reyes, Cris Rollo, Marilyn Canta, Estela Ocampo-Fernandez, Eileen Legaspi-Ramirez, Yason Banal, Karen Flores, Lisa Ito-Tapang, Clarissa Chikiamco, and Riel Hilario. Design and production supervision by Datu Arellano.
Description: 179 pages : illustrations ; 28 x 22 cm
Language: English
ISSN: 0118-4504