Sine Gabay: A Film Study Guide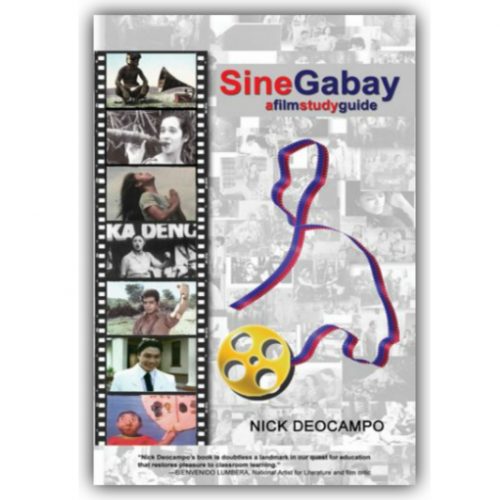 By Nick De Ocampo
Published by Anvil Publishing, Inc., ©2008.
Nick Deocampo's compilation of 100 classic Filipino films is a guide to film literacy in the Philippines. Apart from the filmography and synopses, it includes informational data, guide questions, and recommended areas of studies that serve as teaching modules for students and film viewers.
Description: 263 pages : illustrations ; 22 x 14 cm
Language: English
ISBN: 978-971-27-2164-9