Voices/Mga Tinig: The Best of Tulay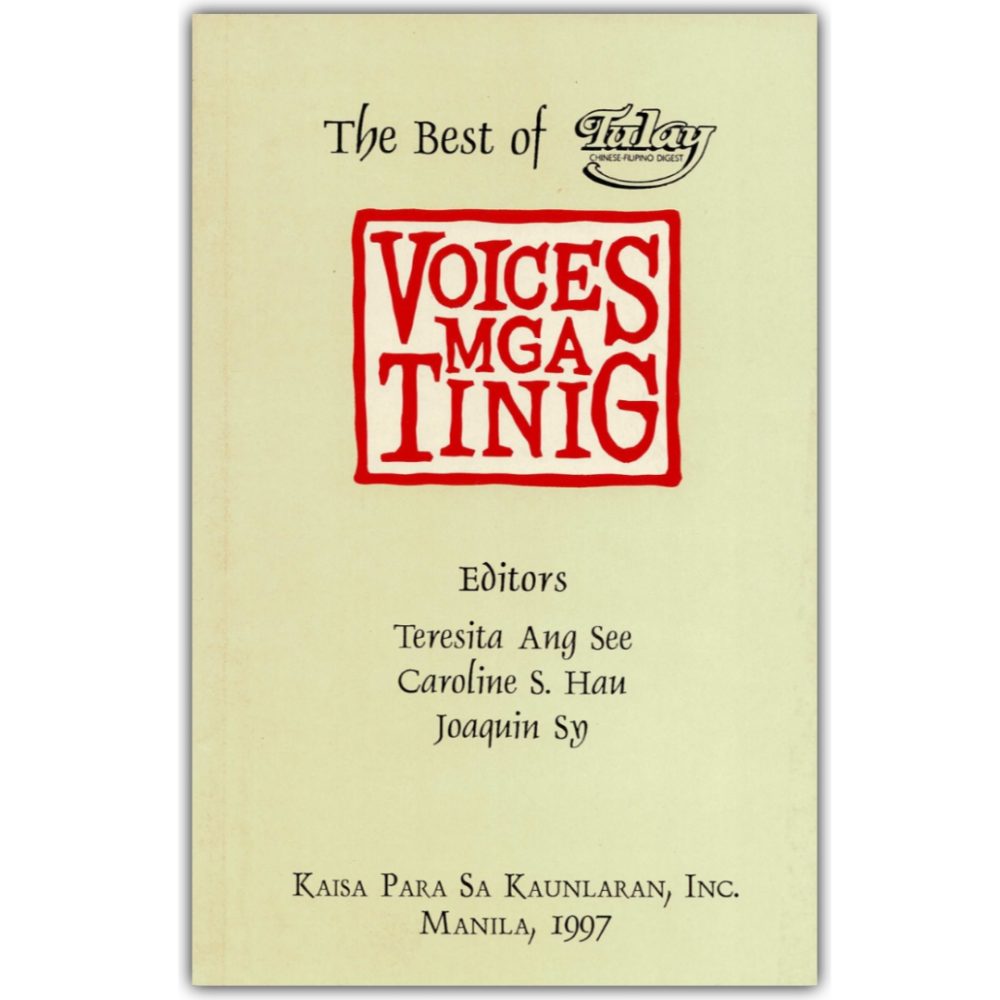 Edited by Teresita Ang See, Caroline Hau, and Joaquin Sy
Published by Kaisa Para sa Kaunlaran, ©1997.
With contributions from Doreen Yu, Carmelea Ang See, Go Bon Juan, and Eddie Choa, among many others, Voices/Mga Tinig surveys writings from one of today's the most-read Chinese Filipino publications. Essays range from the literary to the journalistic to the opinionated–all touching on the experiences and perspectives of the Tsinoy community.
Description: xii, 211 pages ; 23 x 15 cm
Language: English and Tagalog
ISBN: 9718857125