Self-Portraits 2: Fourteen Filipina Artists Speak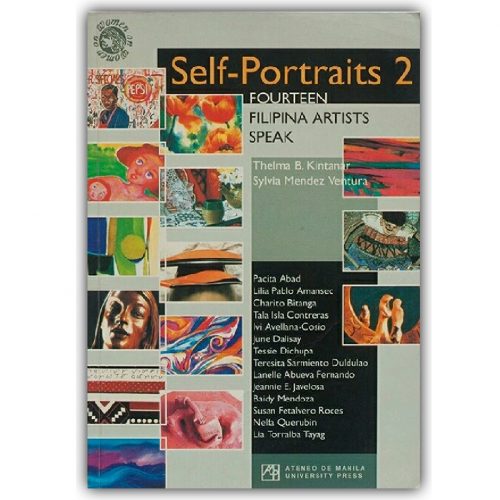 By Thelma B. Kintanar and Sylvia Mendez Ventura
Published by Ateneo de Manila University Press, ©2003.
Second volume that looks deeply into the interaction between the lives and works of another group of Filipino artists, ranging from the established to the not so well established, from the formally trained to the self-taught. The fourteen artists featured are Pacita Abad, Lilia Pablo Amansec, Charito Bitanga, Tala Isla Contreras, Ivi Avellana-Cosio, June Dalisay, Tessie Dichupa, Teresita Sarmiento Duldulao, Lanelle Abueva Fernando, Jeannie E. Javelosa, Baidy Mendoza, Susan Fetalvero Roces, Nelfa Querubin, and Lia Torralba Tayag.
Description: xi, 286 : color illustrations , portraits ; 26 x 18 cm
Language: English
ISBN: 971-550-452-3