The Americanization of Manila 1898 – 1921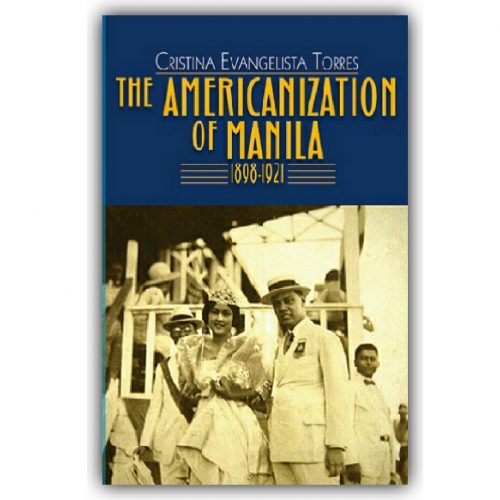 By Cristina Evangelista Torres
Published by University of the Philippines Press, ©2010.
Americanization of Manila describes the origins and evolutions of Americanization in Manila in the first two decades of American rule. It also narrates the transformation of Manila in terms of city planning and infrastructure, health and sanitation, and education.
Description: 255 pages : illustrations ; 24 x 16 cm
Language: English
ISBN: 9789715426138