More Tsinoy Than We Admit (SB)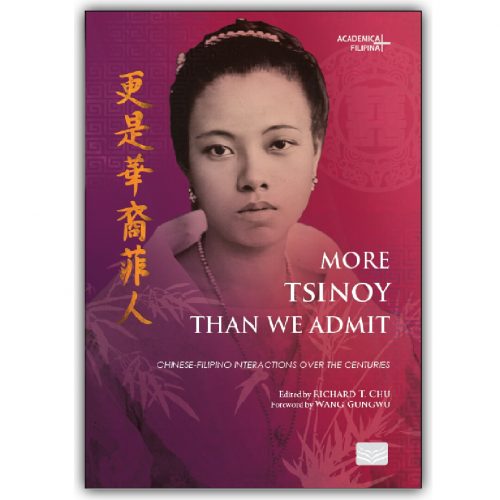 Edited by Richard Chu
Foreword by Wang Gungwu, National University of Singapore
Published by Vibal Group, Inc., ©2015.
The term "Tsinoy" encompasses a broad range of Chinese cultural mixture and influence in the Philippines. In More Tsinoy Than We Admit, leading scholars explore how Tsinoys have helped shape the destiny of the country and the region over hundreds of years up to the present day. From revolution against Spain and guerrilla resistance against the Japanese to nationalism and political upheaval in China; from archaeological records to the modern cinema; from society and the nation to family and the individual—these essays lay out the complex reality that Tsinoys have had to navigate, as both more "Chinese" and more "Filipino" than we may admit.
Description: 507 pages, : color illustrations ; 23 x 16 cm
Language: English
ISBN: 9789719706823