Making Museums Work: A Zero In Handbook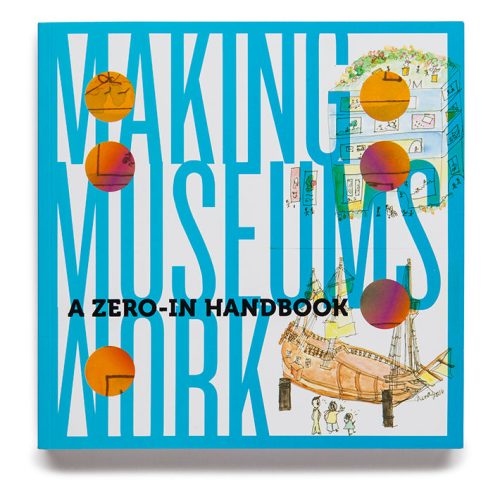 Published by Eugenio Lopez Foundation, Inc., ©2017.
This publication was borne out of a decade of collaboration between five private Philippine museums: Ateneo Art Gallery, Ayala Museum, Bahay Tsinoy, Lopez Museum and Library, and Museo  Pambata. Collectively called Zero In Consortium of Museums, these museums understand the need to share expertise and resources in working towards developing more dynamic, engaging, and inviting cultural centers all over the Philippines.
Making Museums Work: A Zero In Handbook is a comprehensive resource for running sustainable museums within the context of the contemporary space, and geared towards addressing the needs of the ever-evolving museum-going public. This specialized collection of essays are written by expert museum professionals in the field who draw from practical and academic knowledge in their specialized fields. Among them, they have decades of  combined professional experience. Apart from the specialized essays, the book is also able to utilize key points learned during the Zero In workshops where participants shared their museum experiences, frustrations, challenges, and successes.
Description: 346 pages : color illustrations ; 21.5 x 21.5 cm
Language: English
ISBN: 978-971-93668-2-9