Insurgents, Clans, and States: Political Legitimacy and Resurgent in Muslim Mindanao, Philippines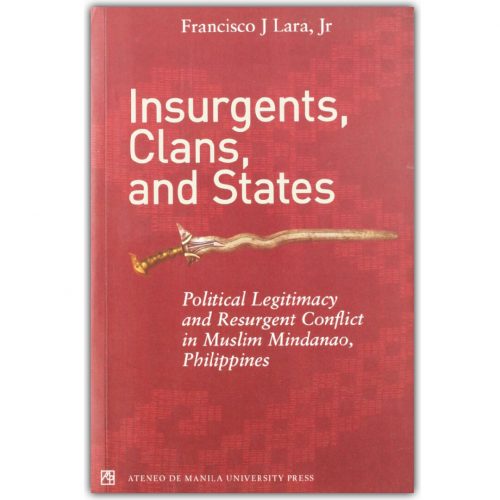 By Francisco J. Lara, Jr.
Published by Ateneo de Manila University Press, ©2014.
Why were Moro insurgents unable to sustain their authority and legitimacy after gaining access to political power?  The study shows how rebels who surrendered their arms in exchange for formal authority were unable to compete with powerful clans and local elites who provided basic security; captured increasing amounts of internal revenue allotments under a regime of devolution; and, enabled the spread of a shadow economy that boosted their power and allowed citizens to secure their livelihoods with little taxation by the state.  The implications are quite startling.  Political legitimacy is not necessarily about building a strong state, but about weakening it.  Legitimacy may be less about building peace, and more about demonstrating an ability to inflict violence.  This book is useful to scholars interested in other contexts of insurgency and rebellion, and in understanding the challenges that lie behind sub-national state-building and political settlements.
Description: 340 pages : illustrations ; 23 x 16 cm
Language: English
ISBN: 9789715506724