Feminine Rising: The Beginning of Great Women (SB)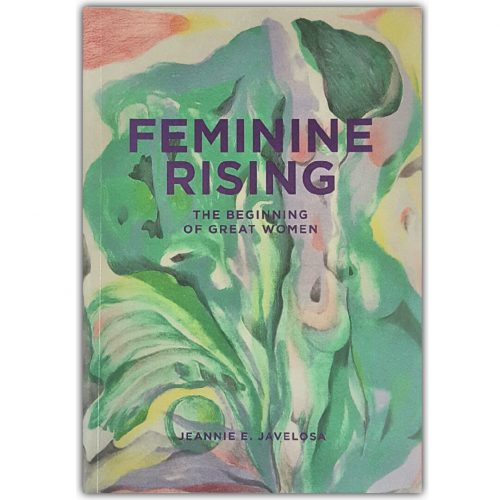 By Jeannie E. Javelosa
Published by EON Foundation, ©2018.
"Only when a woman can reclaim the deepest and truest part of her spirit can she then step forward… To find power within oneself is the challenge of every entrepreneur. To find and understand power within a network of other women is the bonus gift of the Feminine. And when women came together, there is great power."
Strategic Communicator, Social Entrepreneur, and Culture and Sustainability Advocate Jeannie E. Javelosa's Feminine Rising explores the power of women as babaylan, who intercede for the community and for others, who are women investing in other women in service of local culture, environmental sustainability, and community wealth.
Together with her friends and business partners Chit Juan and Reena Francisco–the ECHOtrio, as they are collectively known–founded ECHOstore, the Philippines' first green concept store for sustainable lifestyle and a platform for giving small producers market access.
In their work with local communities, the ECHOtrio found themselves working with other women and creating ecosystems to support them. This was the beginning of GREAT Women, a replicable platform for women, by women, that could eventually capture the imagination of other women in the ten-country region known as ASEAN. The book narrates stories of women awakening to their unique empowerment through inner personal changes towards outward collaboration. It is also the Filipino's story of women's economic empowerment movement unfolding alongside a global movement guided by a powerful force finding expression in our world today.
The Feminine… She is Rising.
Description: 86 pages ; 25 x 18 cm
Language: English
ISBN: 978-621-95996-0-3