Rage! : Juan Luna, Antonio Luna, Trinidad Pardo de Tavera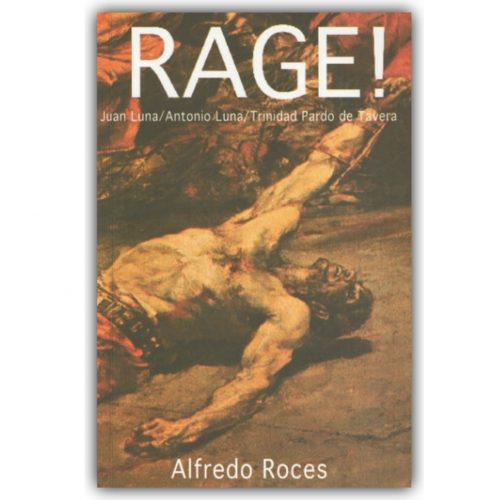 By Alfredo Roces
Published by Solidaridad Publishing House, ©2008.
Rage! is a narrative re-telling of the controversy between the brothers Juan and Antonio and their relative by marriage Trinidad H. Pardo de Tavera. The book recounts the tragic events that befell on the three men and what is their importance and role in shaping Philippine history, politics, and the arts.
Description: 270 pages ; 23 x 15 cm
Language: English
ISBN: 971-8845-50-9