Philippine Food, Cooking & Dining Dictionary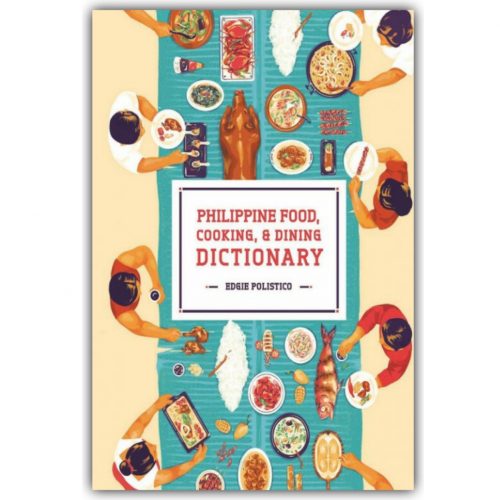 By Edgie Polistico ; edited by Atel E. Jazmines
Published by Anvil Publishing, Inc., ©2016.
This dictionary gathers more than 8,000 terms relating to food ingredients, dishes, cooking styles, preparation techniques, and utensils, among others. Some the terms include ampapagot (Cebuano for triggerfish), ligaya (bread with red filling from Bicol) and ukuh ukuh (a Tausug dish resembling a sea urchin risotto). This book is a vital reference and an excellent cookbook supplement for anyone who cooks or simply loves Filipino food.
Description: viii, 379 pages ; 27 x 20 cm
Language: English, various Philippine dialects
ISBN: 978-971-27-3170-9