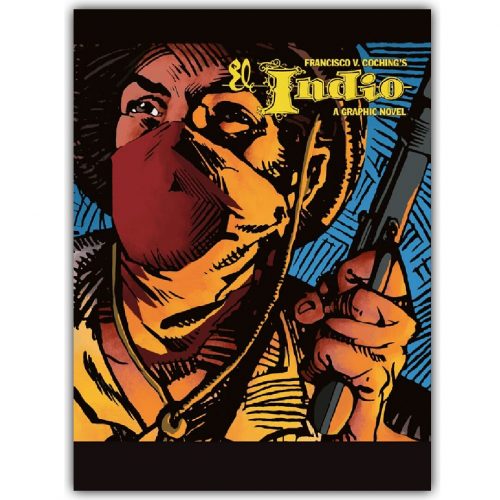 By Francisco Coching
Published by Vibal Publishing, Inc., © 2009.
First serialized in Pilipino Komiks in 1953 and now restored in its splendid black-and-white entirety by Gerry Alanguilan and Zara Macandili, El Indio is reissued for the first time as a full-length graphic novel.
Hoping to solve the mystery of his birth, young mestizo nobleman Fernando travels to the Philippines, where he clashes with Kapitan Martin Castillo over the love of the fiery Victoria. He joins a rebel group whose enigmatic leader bequeaths him the salakot that belonged to the infamous outlaw Barbaro. Ultimately, he discovers the truth behind his identity in a series of explosive revelations. A modern komiks masterpiece.
Description: xii, 175 pages : illustrations ; 28 cm
Language: Tagalog
ISBN: 9789710538027