Philippine Cinema, 1897-2020 (HB)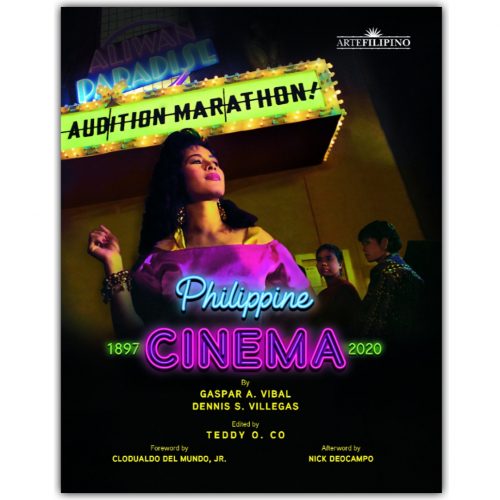 By Gaspar A. Vibal and Dennis S. Villegas; edited by Teddy O. Co
Published by Vibal Group, Inc., ©2020.
Philippine Cinema 1897-2020 is a retrospective of over a hundred years of Philippine cinema. It traces its history, genres, narratives, tropes, and lores while subjecting its filmography to critique and film theory. The book tracks Philippine cinematic beginnings as a technological marvel and its many turns up to the 21st century as it accepted, appropriated, indigenized, and even attacked Western conventions. It also looks at the seamier side of the industry with its examination of DVD plenitude and piracy, trafficking of exploitation films, distribution issues, and the loss of a cinematic archive and national memory.
Description: 408 pages : color illustrations ; 30 x 23 cm
Language: English
ISBN: 978-971-97-0717-2