Many Journeys, Many Voices: A Tribute to Filipina Overseas Workers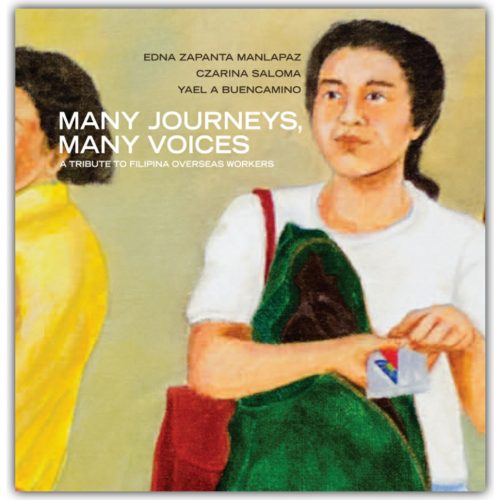 By Czarina Saloma, Edna Zapanta-Manlapaz and Yael A. Buencamino
Published by Anvil Publishing, Inc., ©2015.
Many Journeys, Many Voices focuses the spotlight on Filipina Overseas Workers from the perspectives of three interdisciplinary studies: sociology, literature, and art.
It chronicles the "feminization" of Filipino migrant labor and surveys the singular challenges faced by Filipina women compelled to work overseas. It allows ten Filipinas to tell, in their own voices, the story of their lives and journeys. It exhibits three artworks that depict these stories of tragedy and triumph.
Readers will respond to this book with profound compassion for the Filipina overseas worker, respect for her indomitable spirit, and conviction to champion her cause.
Description: 160 pages : illustrations ; 22 x 22 cm
Language: English
ISBN: 9789712730801