Kulinarya: A Guidebook to Philippine Cuisine, Second Edition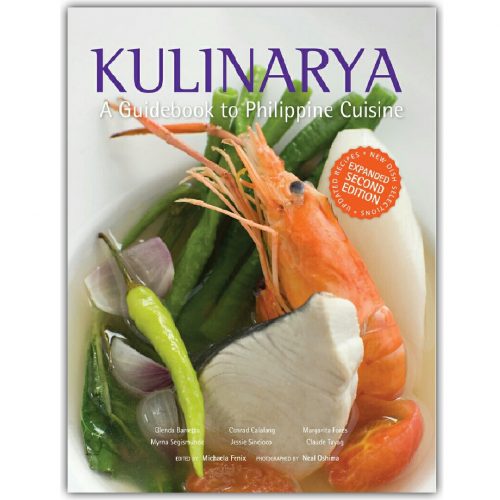 By Claude Tayag, Conrad Calalang, Glenda Barretto, Jessie Sincioco, Margarita Fores & Myrna Segismundo
Published by Anvil Publishing, Inc., ©2013.
This expanded second edition of the groundbreaking and best-selling Kulinarya, with a more carefully thought-out selection of recipes from classical and regional dishes, with new photographs by Neal Oshima and most of all, notes and tips from some of the best-kept culinary secrets, is a must-have for the experienced new cook, a lover of Filipino food, or even someone who has never tried it before.
Kulinarya: A Guidebook to Philippine Cuisine, Expanded Second Edition, is the continuation of a movement to inspire homemakers, cooks, students, purveyors, retailers, and restaurants of all types to bring Filipino cuisine to the highest level of excellence in preparation and presentation for the world to appreciate.
Description: 248 pages : color illustrations ; 28 x 22 cm
Language: English
ISBN: 9789712728723