Jose Rizal: The Filipino Hero's Life Illustrated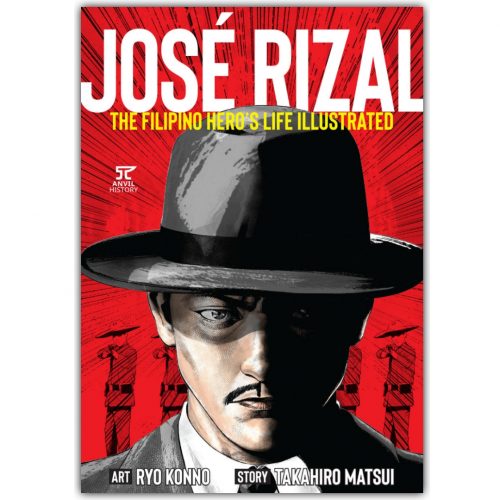 By Ryo Konno ; Takahiro Matsui
Published by Anvil Publishing, Inc., ©2019.
Once there was a hero who dreamt of freedom and equality…
Raised by a hardworking father and a well-educated mother, young Jose lived a happy childhood. He grew up in a large and wealthy family—with one brother and nine sisters keeping him company, while his mother taught him how to read and write.
During the Spanish colonial rule, many of the locals suffered from discrimination, but Jose knew none of that. Until one day, a family scandal broke. His mother was taken away for a crime he knew she did not commit. Watching his mother being dragged away, Jose finally began to see the plight of his country—a country suffering from injustices and abuse, and a people—his own countrymen—ostracized and oppressed.
He eventually leaves for Europe for further studies, but he never lost sight of the country he loved. After years of studying and researching, he sat down and wrote a book, and the rest is history.
In this illustrated work, Takahiro Matsui and Ryo Konno bring us a dynamic retelling of the life of Jose Rizal—from a young boy to a driven illustrado—whose novels played a pivotal role in the Filipino's fight for independence.
Description: 128 pages : illustrations ; 21 x 15 cm
Language: English
ISBN: 9789712735257