Rizal Without the Overcoat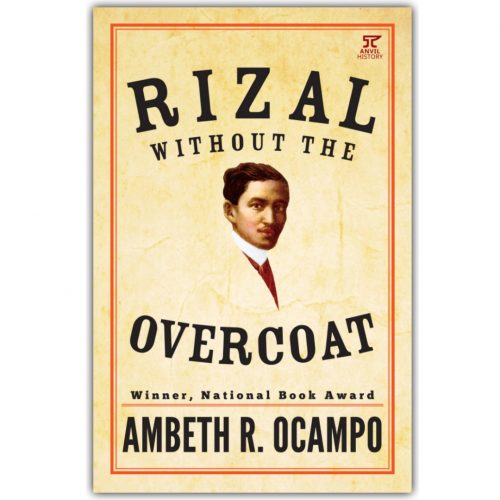 By Ambeth R. Ocampo
Published by Anvil Publishing, Inc., ©2018.
This book is a collection of essays from Ambeth R. Ocampo's newspaper column "Looking Back" that began in the Philippine Daily Globe and later moved to The Philippine Daily Inquirer. He presents a readable and painless introduction to Jose Rizal and offers fascinating insights, lively anecdotes, academic intrigue, and little-known facts about the hero as human. Investigating Rizal's own writings – his diaries, letters, and other papers – Ocampo attempts to strip the countless myths and rumors that surround the national hero.
Description: 239 pages : illustrations ; 23 cm
Language: English
ISBN: 9789712734151