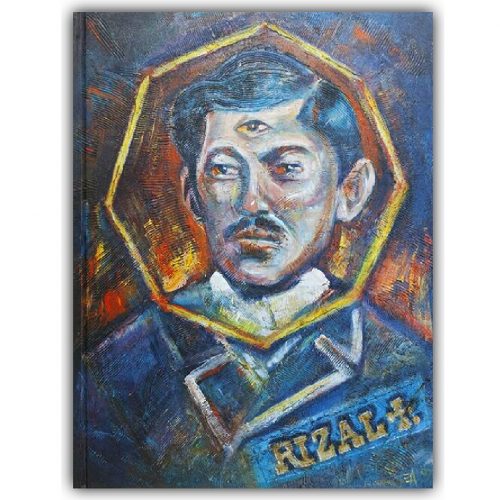 Edited by Alfred A. Yuson
Published by Water Dragon, Inc., ©2018.
No other Filipino has been written about as much as Jose Rizal, an extraordinary man who continues to provoke unending exegesis.
There will always be so much more of Rizal to draw from and extrapolate on. While barely scratching the surface, this anthology adds another tribute to an exemplary individual whose brief yet well-lived life spanned historical romance, drama and inspiration – especially for our finest writers, journalists, historians and artists.
Presented here is a unique and diverse compendium of Rizaliana – one inclusive of novelty, humor and irreverence. Rizal Plus should continue to fascinate us.
Description:  176 pages : color illustrations ; 31 x 23 cm
Language: English
ISBN: 9-789719-311225