Hans Christian Andersen and Jose Rizal: From Denmark to the Philippines (SB)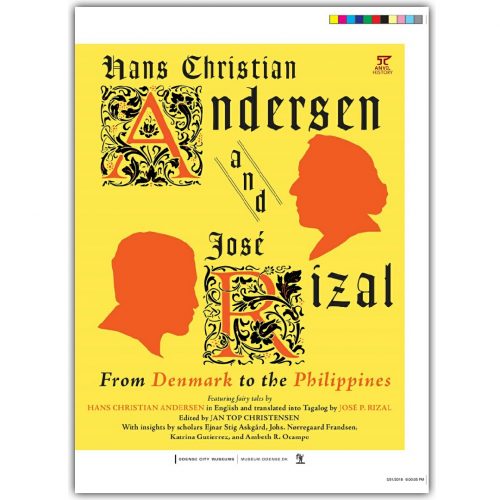 By Jan Top Christensen
Published by Anvil Publishing, Inc., ©2018.
Two literary giants from two corners of the globe–one an internationally beloved spinner of fairy tales, the other a national hero by way of his subversive pen. History brings them together in this landmark volume, compiling Jose Rizal's translation of Hans Christian Andersen's tales in Filipino. With incisive essays from Ejnar Stig Askgaard, Katrina Gutierrez, Johs. Nørregaard Frandsen, and Ambeth R. Ocampo.
Description: 200 pages ; 26 x 21 cm
Language: English
ISBN: 9789712734731