Homebound: Women Visual Artists in Nineteenth Century Philippines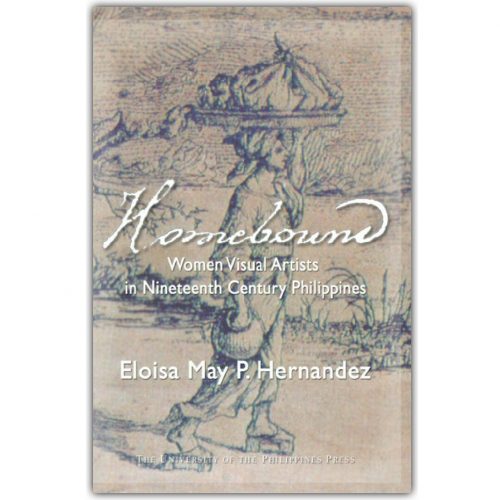 By Eloisa May P. Hernandez
Published by University of the Philippines Press in cooperation with the National Commission for Culture and the Arts, ©2005.
Eloi May Hernandez' book 'Homebound: Women Visual Artists in 19th century Philippines' began as a study of two women artists – Paz and Adelaida Paterno. In the course of her research, her list of artists expanded to include more than fifty women who are barely discussed in mainstream art history. The book seeks to reclaim women artists from history and offers an analysis of women's space and the way through which women artists in the 19th century made use of their space.
Description: 158 pages : color illustrations ; 23 x 15 cm
Language: English
ISBN: 971-542-417-1