Heneral Luna: The Story Behind the Movie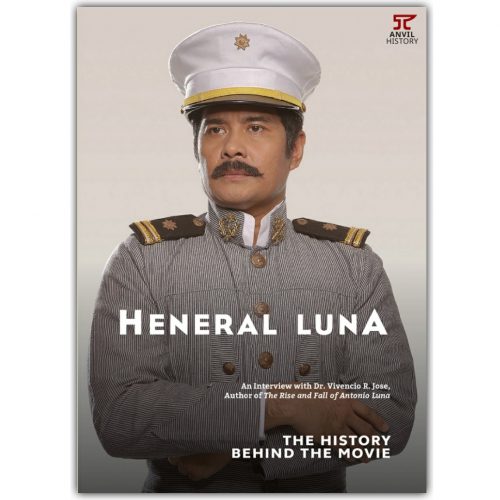 By Dr. Vivencio R. Jose
Published by Anvil Publishing, Inc., ©2018.
The Filipino Nation seeks its independence, and I will sustain the cause of my country until the very end in compliance with the oath I made to my flag." – Antonio Luna
Unlike other leaders of the Philippine revolution, Antonio Luna's dedication to the cause of independence was motivated by the ideals of nationhood. In this re-issue of the companion book to the TBA movie Heneral Luna, it is hoped that readers are reminded of the exemplary life lived by the imperfect man that was Luna, whose answer to the question, "Bayan o sarili?" never wavered for the cause of nation.
Description: 96 pages ; 18 x 13 cm
Language: English
ISBN: 9789712734755