Ethics Primer: A Young Person's Guide to Moral Reasoning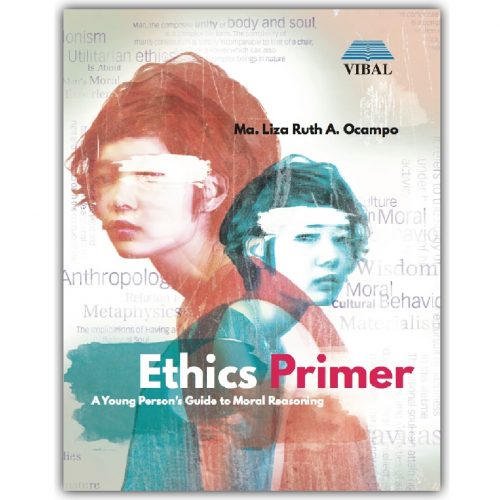 By Ma. Liza Ruth Ocampo, Ph.D.
Published by Vibal Group, Inc. ©2018.
This work is a primer that equips the young Filipino student to reflect on the wonderful and daunting fact that each and every human person is called to be a good person, a virtuous person, a happy person, and last but not the least, a free person. Happiness, freedom, goodness, and the virtues are not floating abstract ideals that are out there but are pressing realities that have to be tackled most personally by each one of us.
Ethical truths are not just 'big questions' that are out there and period. This primer walks the young student to face these foundational-existential matters with a sense of purpose and wonder. All human life is valuable, unique, and deeply irreplaceable. It is in the philosophical study of the human act that one gains wisdom, awe, and respect at that creature we call the 'human person.'
Description: 206 pages : illustrations ; 27 x 21 cm
Language: English
ISBN: 9789710742332 (paperback)