Bayanihan: A Memory of Six Continents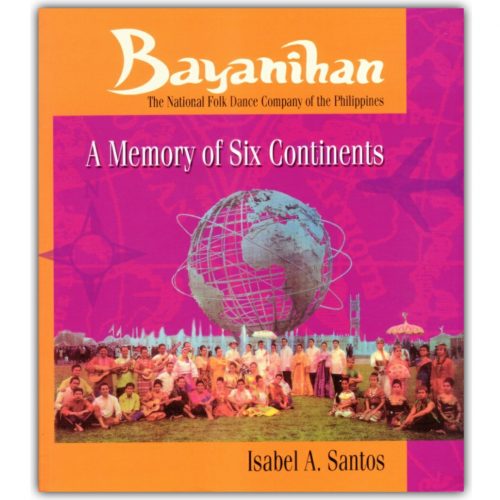 By Isabel A. Santos
Published by Anvil Publishing, Inc., ©2004.
This book is a colorful chronicle of the Bayanihan, the national folk dance company of the Philippines, and their global journey through nearly fifty years of making Philippine dance traditions known overseas. Authored by Isabel A. Santos, one of the pioneer artistic and costume directors of the company, this book is a must-read for students of dance and for Filipinos who take pride in their cultural legacy.
Description: 210 pages : illustrations (some color)  ; 23 x 20 cm
Language: English
ISBN: 978-971-271-480-2