Barangay: Sixteenth-Century Philippine Culture and Society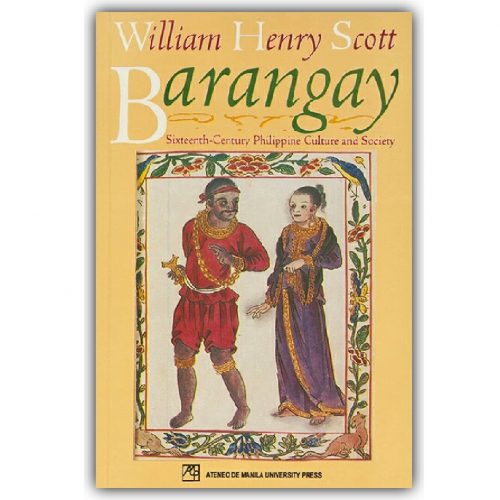 By William Henry Scott
Published by Ateneo de Manila University Press, ©1994.
A picture of pre-Hispanic Philippine life woven by a respected Philippine historian. Derived largely through a comprehensive analysis of early Philippine language lexicons. An attempt to separate myth from historical fact about the pre-Spanish Filipino.
Originally published in 1994. Seventh printing in 2015. Winner, 1994 National Book Award, for History. Winner, 1998 Gintong Aklat Award, for Social Science.
Description: 306 pages : illustrations ; 23 x 16 cm
Language: English
ISBN: 971-550-135-4