Woven Universes: Math, Method, Meaning, and Magic in Philippine Indigenous Textiles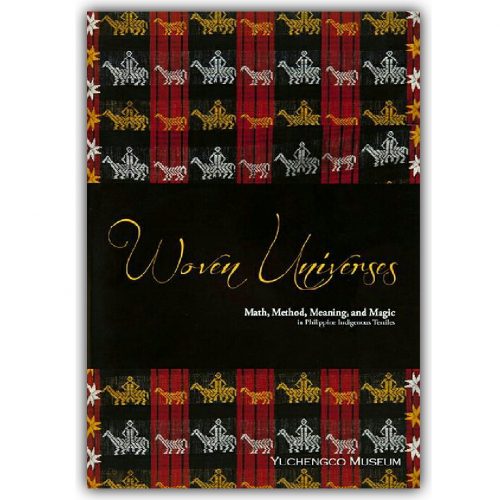 Published by Yuchengco Museum, Inc., ©2014.
Woven Universes highlights the traits inherent to the creation and usage of textiles handwoven by various indigenous peoples from all over the Philippines. More than just objects of beauty and inspiration, their threads, colors, motifs, and patterns in textiles reveal stories about the weaver's culture and the surprisingly methodical work that goes into these fabrics. With careful study and analysis, fabrics unveil a complex, mythic, and minute universe.
Illustrated with a visually stunning selection of fabrics, the Woven Universes exhibition catalogue unveils the many stories revealed by textiles—from their intrinsic mathematical symmetries and methodical weaving to their symbolisms and use in rituals.
Description: 29 pages : color illustrations ; 30 x 21 cm
Language: English