Vestments of the Golden Leaf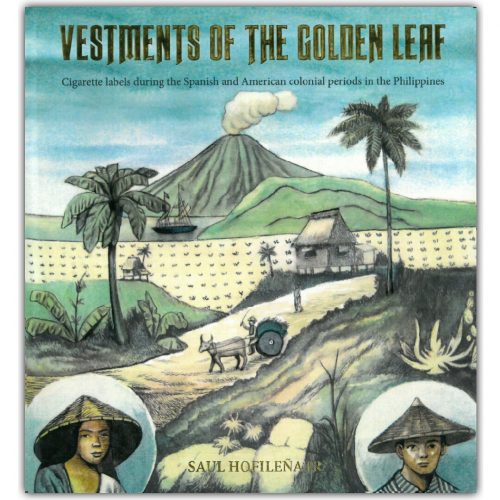 By Saul Hofileña, Jr.
Published by Baybayin Publishing, ©2014.
Hofileña has the gift of clear prose and felicitous access to Spanish colonial documents and legal tomes, only lawyers of his caliber can understand.  With that unique admixture, he has translated something as mundane as cigarette wrappers into a serious historical body of research.  This book is an invaluable source of information about manufacturing and marketing in colonial Philippines, as well as the commercial use of our exuberant art forms.
Description: 293 pages : color illustrations ; 29 x 27 cm
Language: English
ISBN: 9789719587408