The World of the Manila-Acapulco Galleons (SB)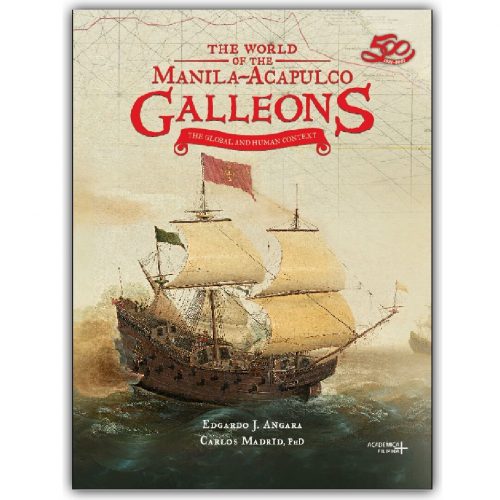 By Edgardo J. Angara & Carlos Madrid
Published by Vibal Group Inc., ©2017.
This illustrated scholarly book provides a concise overview of the Manila-Acapulco galleon trade, which served as an impetus for early modern globalization. Written by Edgardo J. Angara & Carlos Madrid, it presents this epoch from a comparative and global perspective and draws on interdisciplinary research from an international roster of scholars. In particular, it highlights Southeast Asian, Latin American, or Pacific responses to Spanish incursion – whether collaboration, transculturation, or resistance.
Description: 254 pages : color illustrations ; 31 x 24 cm
Language: English
ISBN: 978-971-97-0703-8