The Power and The Glory: The Story of the Manila Chronicle 1945-1998 (HB)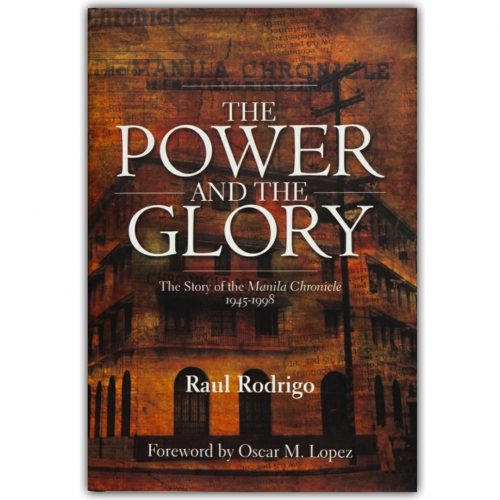 By Raul Rodrigo
Published by Eugenio Lopez Foundation, Inc., ©2007.
During its two incarnations under the aegis of the Lopez family (1945-72 and 1986-93), the Manila Chronicle was the finest newspaper in the country. Once home to all four Filipino Ramon Magsaysay awardees for journalism and many of the biggest names in the industry, it assembled the most journalistic talent ever gathered in a Filipino newsroom. This book by Raul Rodrigo weaves together the story of a nation with the story of the men and women who covered that nation and how they did it. They were bound together by hard work, a quest for excellence, and the shared experience of recording and sometimes influencing Philippine history in the making.
Description: 520 pages : illustrations ; 23 x 17 cm
Language: English
ISBN: 978-971-93668-1-2