Show me Manila in 101 Sketches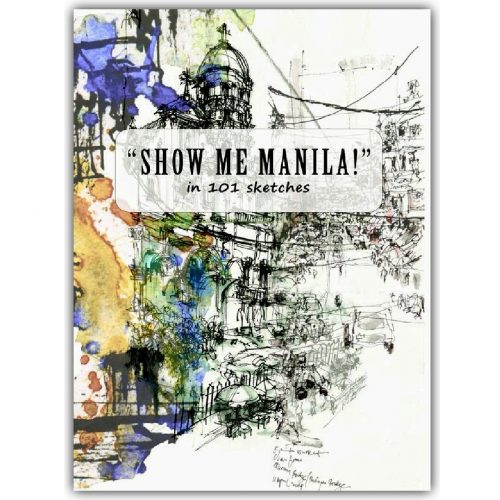 By Lisa Huang Li-Shan, Ong Whee Teck, Tan Chit Seng, Ignatius Yeo, Milo Sudaria, Tony Chua, and Edric Hsu
Published by C.O.S. Printers Pte Ltd., ©2014.
Showcasing over 100 lively sketches drawn on location, the book records the throbbing city of Philippines-Manila from the visit of 7 urban sketchers in 5 days. It reveals a glimpse of Manila through their lines and colors of its characterful places–some heritage sites, some well-used spots by its local.
Be inspired looking at a city through drawings. Have fun too, exploring the book's chockfull of tips on painting, drawing, composition, on-location observation and the artist's tools.
Description: 90 pages: color illustrations ; 29 x 21 cm
Language: English
ISBN: 978-981-09-1148-5