SAYA/SAYA! A Book of Homonyms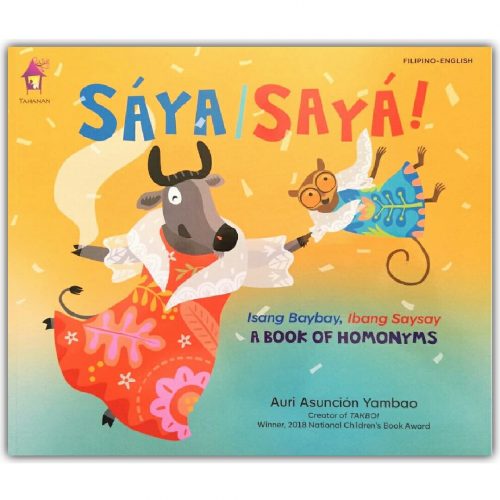 Illustrated by Auri Asuncion Yambao
Published by Tahanan Books for Young Readers, ©2019.
Isang Baybay, Ibang Saysay
Homonyms are words which sound alike or are spelled alike, but have different meanings. In this book, Auri Asuncion Yambao unpacks 40 meanings behind 20 words in clever and unexpected ways. Learning Filipino has never been more fun!
By juggling pictures, sound and sense, this imaginative pictionary is a happy celebration of the Filipino language. More books like this please! – Zarah Gagatiga, Representative for Librarians, Philippine Board on Books for Young People (PBBY)
Description: 32 pages : color illustrations ; 25 x 22 cm
Language: Bilingual (Filipino-English)
ISBN: 978-621-422-024-3