You Know You're Filipino If… A Pinoy Primer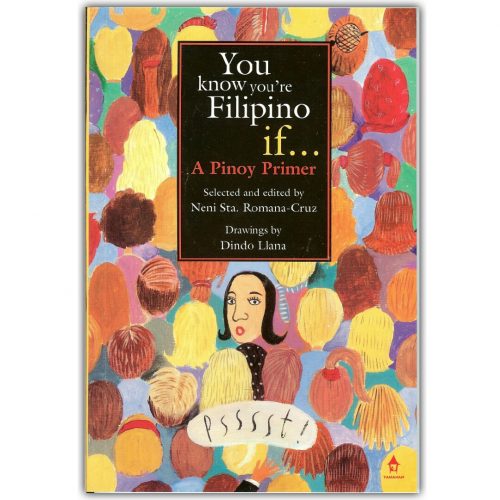 Selected and edited by Neni Sta. Romana-Cruz
Illustrated by Dindo Llana
Published by Tahanan Books for Young Readers, ©1997.
You saw it on the internet…now read the book! Cruz's hilarious selections and Llana's zany drawings make for a side-splitting tribute to all that is Pinoy. Pick up a copy today and find out what makes Pinoys stand out in a crowd!
"A must-give book for relatives and friends abroad…" —The Manila Bulletin
Description: 85 pages : illustrations ; 20 x 14 cm
Language: English
ISBN: 9716300808