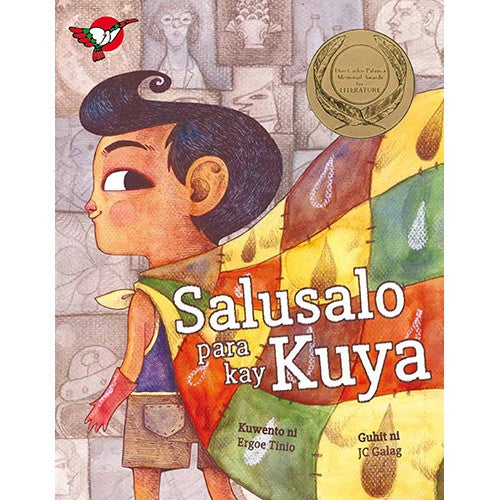 Story by Ergoe Tinio
Illustrations by JC Galag
Published by Adarna House, Inc., ©2015.
2013 Don Carlos Palanca Memorial Prize for Literature, 3rd Prize – Short Story for Children (Filipino Category)
2016 National Children's Book Awards, Best Reads for Kids
It's Kuya's birthday today! There are a lot of guests, the feast is delicious, and there's even an exhibit of his works. It's a shame he won't be with us. We miss him so much.
Kaarawan ni Kuya ngayon! Ang daming bisita, ang sasarap ng handa, at mayroon pang eksibit ng mga guhit niya. Sayang at hindi siya makakasama. Miss na miss na namin siya.
Age Recommendation: 8+
Description: 32 pages : color illustrations ; 22.8 x 17.8 cm
Language: Filipino
ISBN: 978-971-508-563-2