Halo-Halo Histories: A Lolong Time Ago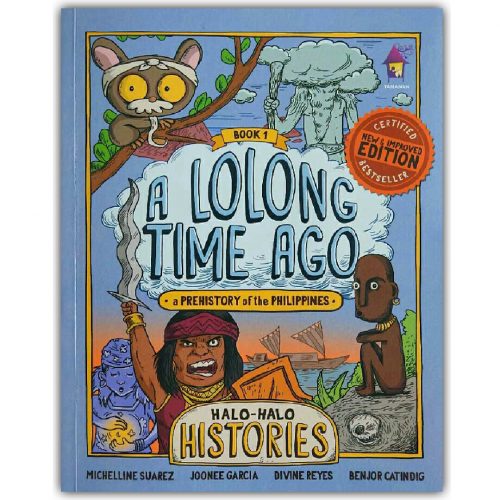 Written by Michelline Suarez, Joonee Garcia, Divine Reyes
Illustrated by Benjor Catindig
Published by Tahanan Books for Young Readers, ©2016.
Our prehistoric lolos and lolas were cool, interesting, and clever folks. Meet them and our country's first families up close in this fascinating book about how our islands were formed, how our earliest ancestors lived, and the beginnings of our nation.
Description: 159 pages : illustrations ; 19 x 15 cm
Language: English
ISBN: 978-621-422-000-7