No Rules Rule! Your Friendly Guide to Art Journaling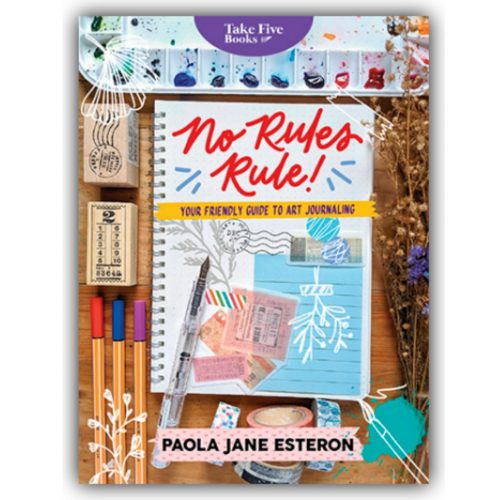 By Paola Jane Esteron
Published by Anvil Publishing, Inc., ©2020.
No Rules Rule! is filled with friendly art guides to walk you through the basics of art journaling, plus fun little prompts—spaces designed for your imagination to run wild.
Whether you're an artist who can only express your emotions through sketches, or a writer wanting to decorate your journal, whether you're both (or none of the above!), there are tips and tricks waiting for you in this quirky little book.
Description: 144 pages ; 21 x 16 cm
Language: English
ISBN: 9789712735578