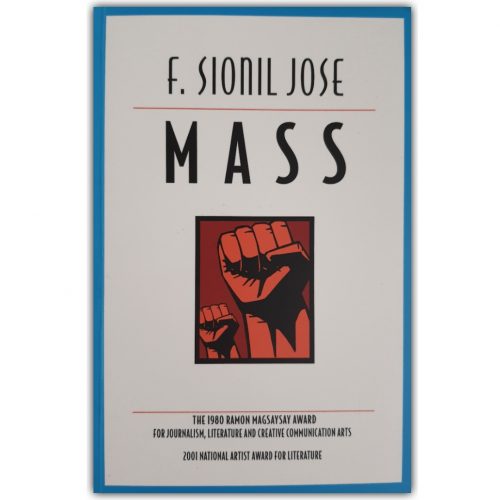 By F. Sionil Jose
Published by Solidaridad Publishing House, ©1983, 6th Printing 2011.
MASS is the story of the illegitimate son of Antonio Samson, the major protagonist in Sionil Jose's novel, THE PRETENDERS. now grown-up, Pepe Samson escapes from his village of Cabugawan to live in Manila sprawling slum Tondo.
MASS is the story of journey from one swampland to another; it is also the story of thousands of young Filipinos who have finally found meaning in thier lives. But more than a story of discovery, it is an affirmation of faith in the future as envisioned by the dedicated Filipino youth today.
Written in Paris in 1976, it appeared first in translation in 1982 in Holland where it became a best seller. MASS is also the last terms in chronology, of the author's five Rosales novels.
Description: 256 pages ; 22 x 14.5 cm
Language: English
ISBN: 978-971-8845-03-8