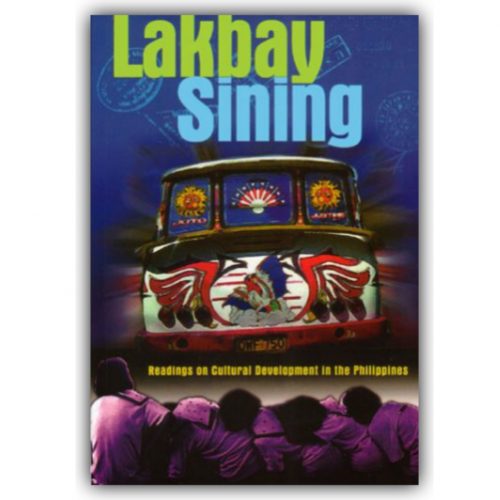 By CCP Outreach & Exchange Program
Published by Anvil Publishing, Inc., ©2006.
Lakbay Sining: Readings on Cultural Development in the Philippines is a collection of insights and discussions about art practices and processes in the Philippine provinces. From Abra to Zamboanga, art practitioners and scholars share their experiences and challenges in their task of engaging communities in a dialogue through the arts.
A commemorative book to celebrate the 25th anniversary of the CCP Outreach and Exchange Program, it includes writings by Nestor O. Jardin, Malou Jacob, Brenda Fajardo, Agnes Locsin, Joey Ayala, Nick Tiongson, among others.
Description: 228 pages : illustrations ; 25 x 18 cm
Language: English
ISBN: 978-971-27- 1852-6