Juicio Final: Final Judgement (Hocus III)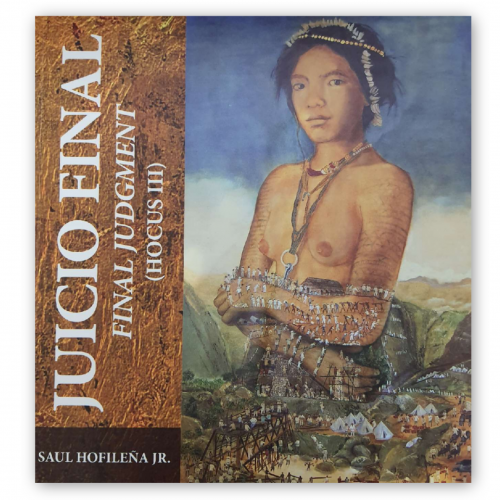 By Saul Hofileña, Jr.
Published by Baybayin Publishing, ©2021.
The painter, Guy Custodio, studied fine arts in Los Angeles City College and the restoration of religious  Spanish art in workshops in Barcelona, Zamora and Salamanca. He studied under distinguished professors from the Escuela de Artes y Antiguedades and the Istituto Centrale del Restauro. He perfected his art in Spain where he lived for 20 years. He has held several one-man art exhibits in Manila where his artworks were always sold out. He lived in Bohol for several years and worked for the conservation and restoration of its heritage churches. In 2017, together with Saul Hofileña, Jr.,  he exhibited for six months at the National Museum of the Philippines. The exhibit, entitled "HOCUS", was an outstanding success. In 2019, they duplicated the feat in the "QUADIRCULA" exhibition.
Description: 82 pages :color illustrations ; 28 cm
Language: English
ISBN: 978-621-96401-1-4