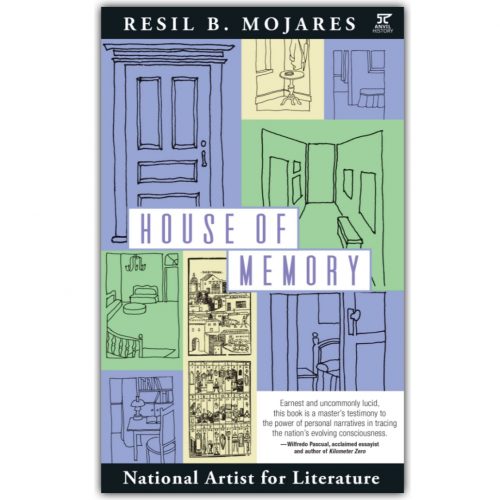 By Resil B. Mojares
Published by Anvil Publishing, Inc., ©1997.
What does a house speak? It speaks many things: of certain enduring affections, of absence, neglect, infidelities of distance, distraction, forgetting."
In this collection of essays, National Artist for Literature Resil Mojares makes his way into the past by framing his memories and musings as parts of a house. Each essay elicits that familiar nostalgia one gets while visiting an old home and wistfully rummaging through long-forgotten objects that bring back the fond memories of childhood.
Mojares's writings create a sense of wonder about the most ordinary objects and occurrences, demonstrating a richness of emotion and a deep mindfulness many only hope to achieve.
Description: 304 pages ; 21 x 13 cm
Language: English
ISBN: 9789712706097