Home Body Memory: Filipina Artists in the Visual Arts, 19th Century to the Present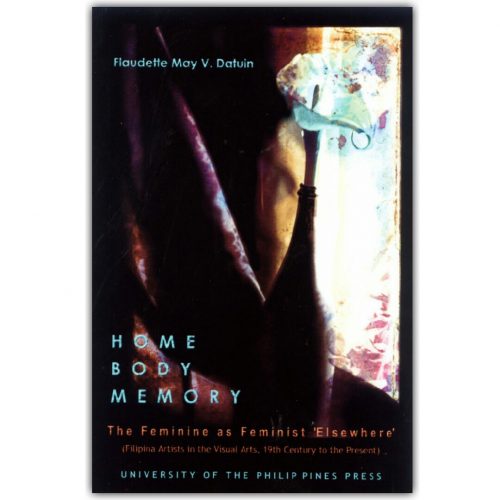 By Flaudette May V. Datuin
Published by University of the Philippines Press, ©2002.
Flaudette May Datuin's 'Home Body Memory' charts the history of Filipina artists in the visual arts from the 19th century to the present, from the abode of the 'feminine', a sense of belonging to a tradition of norms governing women in a social milieu. Datuin retells the history of women, using the tropes of 'home, body, memory', and reclaims the feminine as a feminist elsewhere.
Description: 312 pages : illustrations ; 23 x 15 cm
Language: English
ISBN: 971-542-346-9