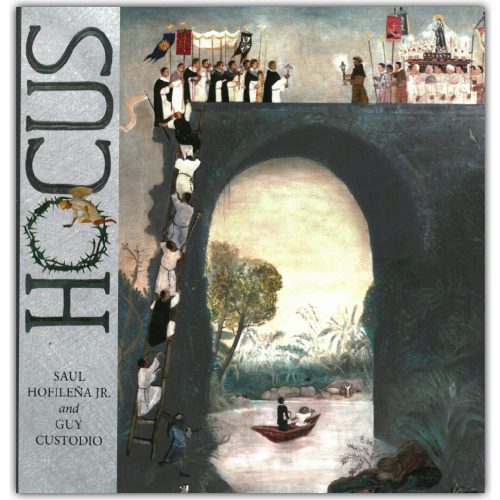 By Saul Hofileña, Jr. and Guy Custodio
Published by Baybayin Publishing, ©2017.
Most of the paintings are allegorical, using characters and events to unveil what has been hidden from us by religious fervor. The paintings tell our story as a people—why we are who we are because we are the stories that we tell.
Description: 63 pages : illustrations ; 28 cm
Language: English
ISBN: 9789719587453