From Manila With Love: A Balikbayan Story, 2021 Edition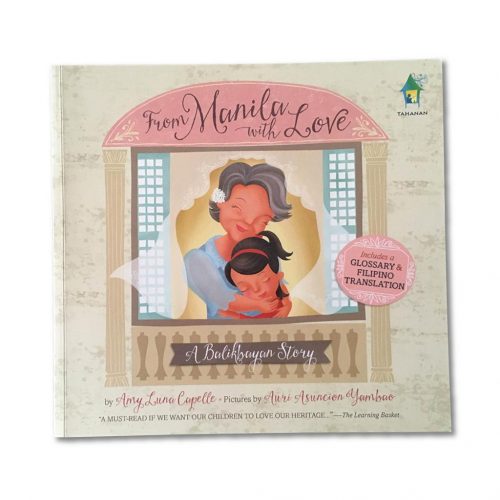 Written by Amy Luna Capelle
Illustrated by Auri Asuncion Yambao
Published by Tahanan Books for Young Readers, ©2021.
First released in 2015, From Manila With Love tells the story of a young girl who accompanies her Filipino mother to Manila for the first time. Readers will be charmed by her delightful, unexpected discoveries—from arriving in a sticky-hot airport to meeting relatives face-to-face to sitting down to a splendid table of native dishes and—best of all, meeting the grandmother who has loved her through years of letter-writing and sending pasalubongs. Told in rhyming verse accompanied by picturesque illustrations, it is a story that tenderly captures the incomparable joy of the balikbayan experience. Its brand new 32-page edition now comes with a glossary and translation in Filipino.
"A must-read if we want our children to know and love our heritage, culture, and country."  ––The Learning Basket
Description: 32 pages : color illustrations ; 23 x 24 cm
Language:  English – Filipino
ISBN: 978-621-422-045-8