Bugtong, Bugtong 2: More Filipino Riddles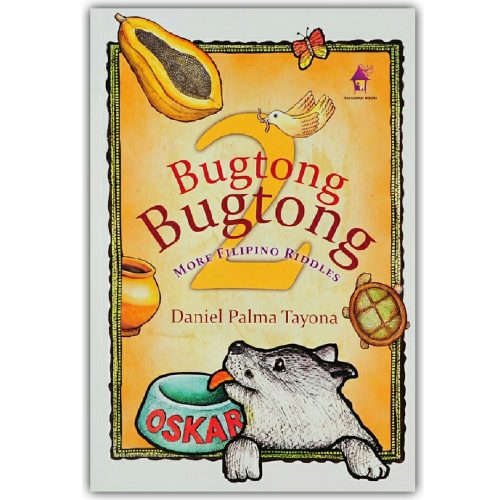 Written by Daniel Palma Tayona
Published by Tahanan Books for Young Readers, ©2013.
In this charming collection of 57 riddles in Filipino, all eyes are on Oskar, a dog that roams his master's house and the fields beyond, playfully encountering adventures and objects presented in the form of a riddle. Creator Daniel Palma Tayona's rich and warm palette floods the book with happy sunshine.
The book is an endearing salute to the late great children's book author Rene O. Villanueva, who wrote and collected the original Bugtong, Bugtong edition (Tahanan Books, 1998). Follow Oskar's canine capers as he unlocks the secrets of the Filipino language. Let the guesswork begin!
(This book includes answers in English.)
Description: 69 pages : color illustrations ; 23 cm
Language: Tagalog
ISBN: 978-971-630-173-1
Description: 69 pages : color illustrations ; 23 cm
Language: Tagalog
ISBN: 978-971-630-173-1