Ngalang Pinoy: A Primer on Filipino Wordplay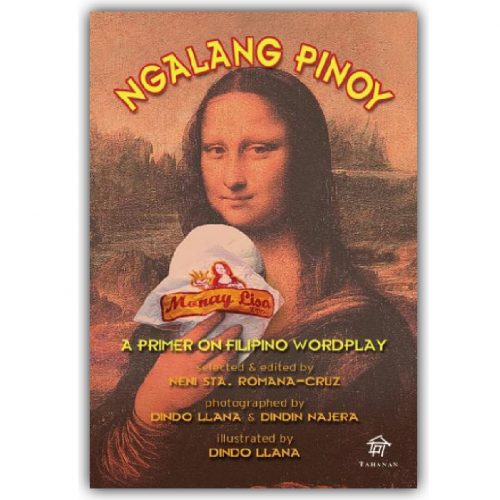 Written by Neni Sta. Romana-Cruz
Illustrated by Dindo Llana • Dindin Najera
Published by Tahanan Books for Young Readers, ©2015.
The dynamite team behind the best-selling You Know You're Filipino If. A Pinoy Primer. is back! This time Cruz and Llana celebrate the humor and ingenuity of Filipino wordplay. This hilarious compendium captures the Pinoy's unique flair of memorable names, colorful acronyms, and inimitable coinages of popular words and phrases. So, indulge yourself in the Filipino's love affair with language! Ngalang Pinoy is a gift book for friends of all ages.
Description: 159 pages : color illustrations ; 20 x 14 cm
Language: Tagalog
ISBN 971-630-134-0