Flavors Of The Philippines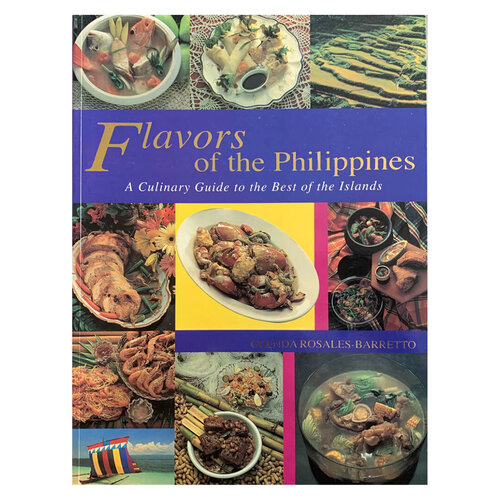 By Glenda Rosales-Barretto
Published by Anvil Publishing, Inc., ©2007.
The Flavors of the Philippines leads you on a culinary journey through the different regions of the country, from the bustling city of Manila to exotic Palawan as you encounter the refreshing halo-halo, a spicy kinilaw, the incomparable adobo and many, many more. The recipes in this cookbook were collected to showcase the Best of the Islands. Food photography by Neil Oshima, destination photography by George Tapan.
Description: 112 pages : color illustrations ; 28 x 22 cm
Language: English
ISBN: 9789712718694