Film: American Influences on Philippine Cinema (HB)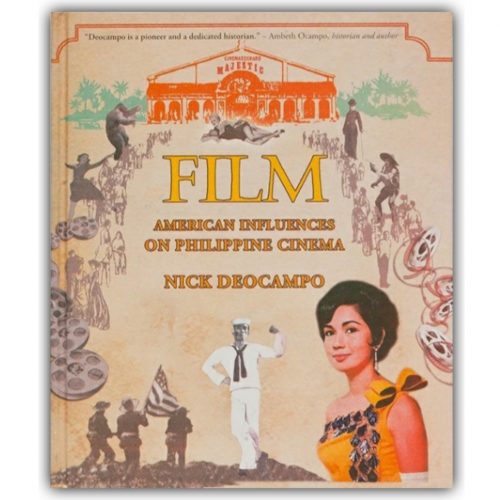 By Nick Deocampo
Published by Anvil Publishing, Inc., ©2011.
A sequel to Nick Deocampo's 'Cine: Spanish Influences on Philippine Cinema', this book traces the Hispanic roots of Philippine films and its development during the American colonial period. It recognizes cinema as a site in the struggle for a Filipino identity amidst Western cultural domination. It discusses themes of war and colonialism, the birth of the Filipino nation, and the rise of cinema as a 'native' entertainment.
Description: 600 pages ; 23 x 18 cm
Language: English
ISBN: 978-971-2726-132