Fifty Shades of Philippine Art: Philippine Cinematic Art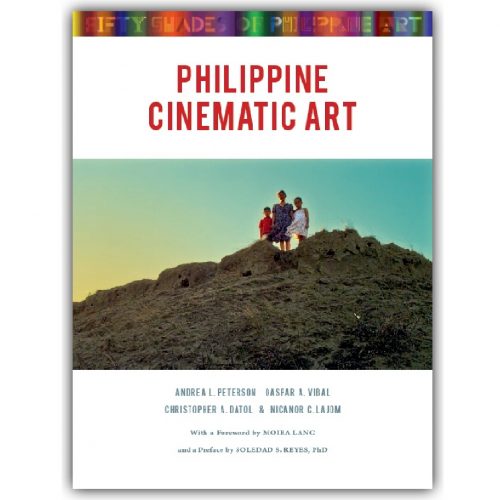 By Andrea L. Peterson, Gaspar A. Vibal, Christopher A. Datol, and Nicanor A. Lajom
With a foreword by Moira Lang
and a Preface by Soledad S. Reyes, PhD
Published by Vibal Group, Inc., ©2020.
Cinema is considered an artistic medium, but is it an art? During cinema's bourgeoning decades, Marxist critics argued that cinema cannot be art because it is first and foremost a commercial product. In their influential book, Dialectic of Enlightenment, Theodor Adorno and Max Horkheimer depicted cinema as an instrument of capitalist control that withered "imagination and spontaneity."
Philippine Cinematic Art is the latest addition to the body of critical writing that not only examines the complex evolution of the form, but locates the individuals and organizations that have helped define the industry through the years…. Well-researched and well-written, each chapter contributes to a much-needed holistic perspective that views Philippine cinema as the result of the confluence between aesthetics and politics.
– From the Preface of Soledad S. Reyes, PhD, Ateneo de Manila University
Description: 96 pages : color illustrations ; 31 x 23 cm
Language: English
ISBN: 978-971-97-0720-2