Fairground: A Literary Feast (SB)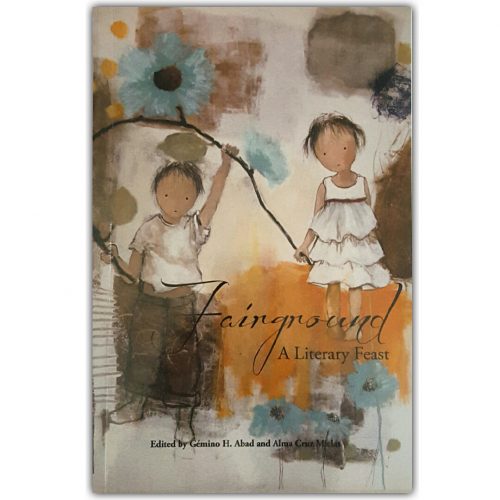 Edited by Gemino H. Abad and Alma Cruz Miclat
Published by Maningning Miclat Art Foundation: Erehwon Center for the Arts, ©2014.
FAIRGROUND: A LITERARY FEAST edited by Gemino H. Abad and yours truly with Preface by Marjorie Evasco and Introduction by F. Sionil Jose. It is a loving tribute to Mario I. Miclat, Ph.D., a scholar, a man of letters, an academic, a devoted husband, a loving father, brother, and uncle, and a true and great friend, on the occasion of his 65th birthday on September 12, 2014.
Fairground has poems, short fiction, essays, and a monologue.
Description: 143 pages ; 23 x 15 cm
Language: English
ISBN: 978-621-950-461-4