Don't Take a Bath on a Friday: Philippine Superstitions and Folk Beliefs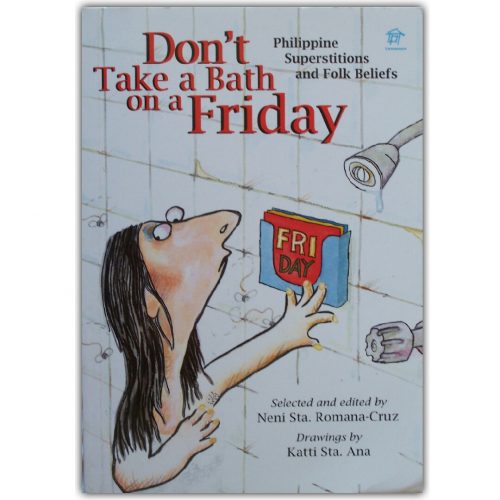 Written by Neni Sta. Romana-Cruz
Illustrated by Katti Sta. Ana
Published by Tahanan Books for Young Readers, ©1996.
For many Filipinos, the path from bad to good luck is littered with superstitions. From brooding over broken mirrors to never taking a bath on a Friday, superstitions and folk beliefs reveal much about the Filipino psyche.
Treat yourself to this delightful collection of our most familiar and fascinating beliefs. A gift book for all ages.
Description: 72 pages ; 14 x 19 cm
Language: English
ISBN: 971-630-060-3