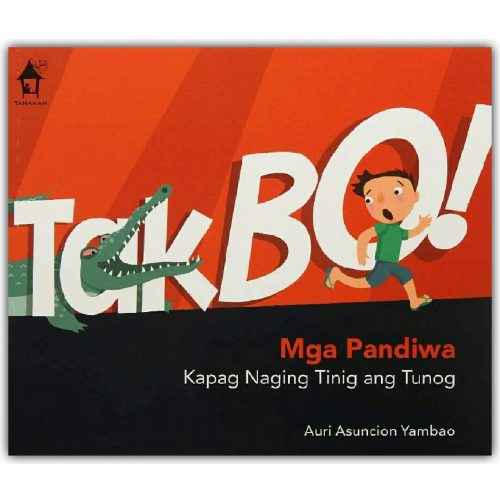 Illustrated by Auri Asuncion Yambao
In Filipino
Published by Tahanan Books for Young Readers, ©2016.
Welcome to a playground of words where sound makes sense.
The Filipino language has many onomatopoeic words, each carrying a sound that describes its meaning. Inside these pages, you will find 39 illustrated verbs that say what they mean.
Auri Asuncion Yambao's brilliant graphics make Filipino words so easy for children to learn and remember.
Description: 32 pages : color illustrations ; 22 x 19 cm
Language: Tagalog
ISBN: 978-621-422-001-4